REFER A FRIEND AND GET $10
THERE ARE MANY WAYS TO SHARE THE LOVE
Refer a friend through our Scentifolia Rewards Program panel.
Your friend will receive $10 off and you will too when your friend redeems your gift.
Refer a friend by sending them their referral URL
When your friend clicks on the URL, they should see a prompt for them to enter their email address. When your friend enters their email address, the 'Friend' reward will be sent to them via email.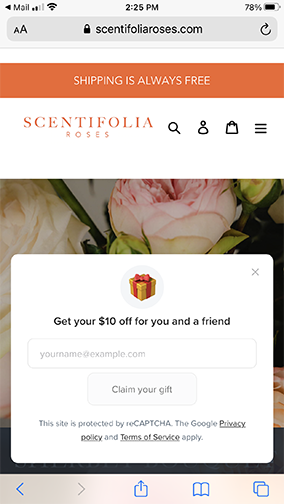 From the email, your friend will be able to copy their coupon code and use it in an order: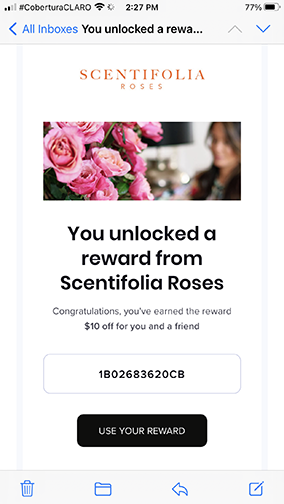 If your friend then goes on to make a purchase, you will get their reward.
Note that the friend does not need to create an account, nor use the friend reward that they redeemed
in order to complete the referral. They would just have to make a purchase!